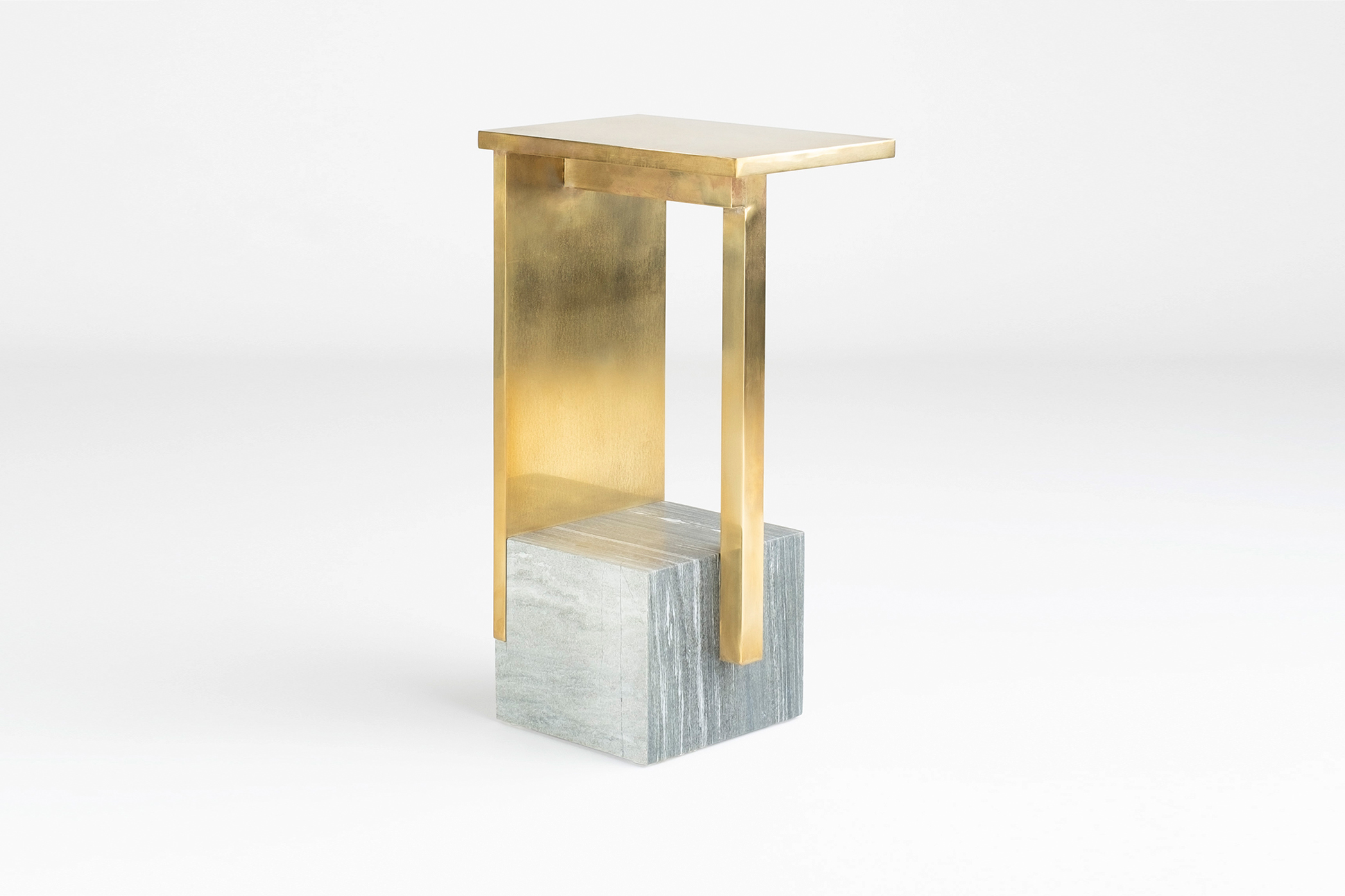 if


side tables
solid brass and marble

h 55 l 19 w 30 cm / p
edition: 8 p + 2 ap

2016


'If' tables were designed during a two-year process of sketching. Each of the sketche abstracted elements of the previous construction by focusing on individual elements of the objects. In this manner, abstraction and visible excess led back to a minimal approach that begins far from the notions of functionality that influenced the initial drawings.